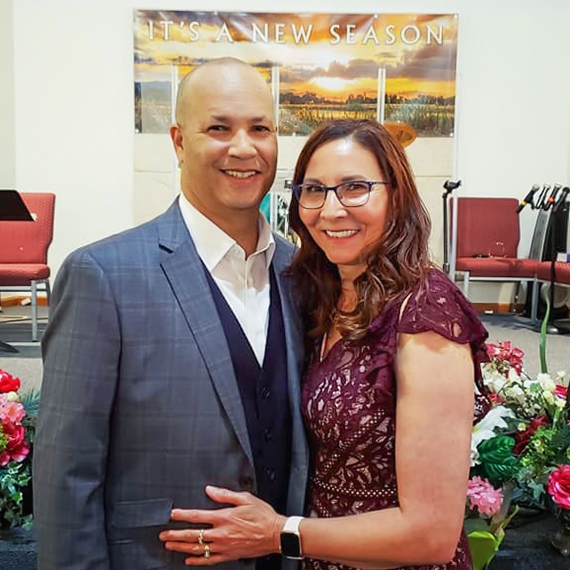 Dr. Michael Bullock is a native of Columbus, Ohio, and is a graduate of Licking Heights High School. He has a Bachelor of Science Degree in Business Management from Franklin University, an ABS Certification in Biblical Studies and a Masters of Ministry Degree from Moody Bible Institute in Chicago, and has also earned his Doctorate of Ministry Degree from Regent University in Chesapeake, Virginia.
Having received his call to ministry in 1983 and his ordination in 1989, he has served as a youth director, Assistant Pastor, and in his current position as Founding Pastor of Hands of Faith Church for the past 29 years. 
He is involved in a number of community activities as a board member for such organizations as Muskingum County Adult and Child Protective Services, the Salvation Army, Fellowship of Christians Athletes, Muskingum County Mental Health and Recovery Board, City of Zanesville Historical Zoning Board, Genesis Healthcare Advisory Board, and one of 15 pastors from the state of Ohio selected to sit on the Governor's Evangelical Advisory Council. 
Dr. Bullock has hosted radio and television programs, is a clinic, seminar and conference speaker, has written for both local and national print publications, and has traveled throughout the United States, Africa, Haiti, Mexico, and Europe speaking and sharing the gospel of Jesus Christ. 
Married to Kathleen, for 37 years, they share in the joy of having two daughters, Pamela (Kendall) and Jennifer (Gerald), and two grandsons, Michael and Noah, as well as one granddaughter, Harper.